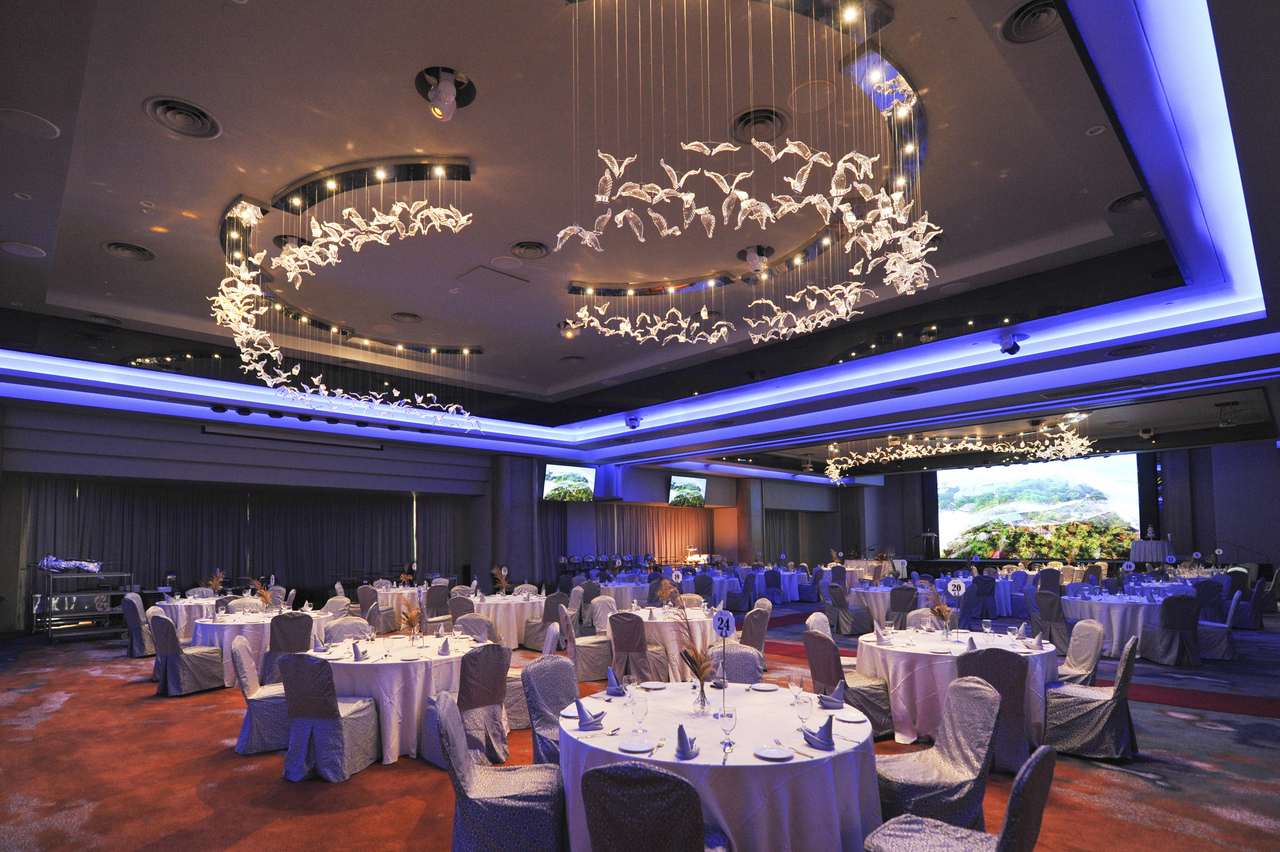 Place the hassle of organising the perfect social or business event in the capable hands of the Tropicana Golf & Country Resort's banquet team. Under the scenic yet secure environment of the resort, any function big or small will be a success and an occasion made for precious memories.
Experienced, dedicated planners to ensure every detail of the function proceeds smoothly
Wide selection of food and beverages; Japanese, Malay, Chinese, Indian and western cuisine
A variety of indoor and outdoor locations to suit all occasions and group-size
Ample free parking space
The Grand Ballroom, Ballroom I, II & III 
With its ability to accommodate up to 620 people, the Grand Ballroom is the ultimate venue for social functions at the resort. It is equipped with full audio-visual equipment and a grand stage to make it the ideal setting for both corporate and private functions. We have hosted product launches, signing ceremonies, wedding banquets of all races, company dinner, dance events, exhibitions, children parties, alumni gatherings and many other special occasions. In addition to the Grand Ballroom, functions can also be hosted at Ballroom I, II & III. 
Ballroom V and Function Room
Best-suited for small to medium-large gatherings, seminars or conferences, the Ballroom V and Function Room are versatile rooms each with its own unique view and setup.
Golfers' Lounge & Poolside Terrace

The Golfers' Lounge and the Poolside Terrace are perfect locations to hold laid-back gatherings and outdoor dining events. Whether it is on a sunny day or a cool balmy night, our team will ensure that every event is perfectly organised from beginning to end.
Spanish Courtyard
The perfect location for a garden party or even an intimate outdoor wedding, the Spanish Courtyard with its lush tranquility and olden-day charm is irresistibly romantic and whimsical.